Hi Everyone,
Vicky Papaioannou
is one of my favourite You Tubers and I'm also nuts about
Tim Holtz
, so I nearly wet myself with excitement when I saw this
super cool giveaway
on Vicky's blog ...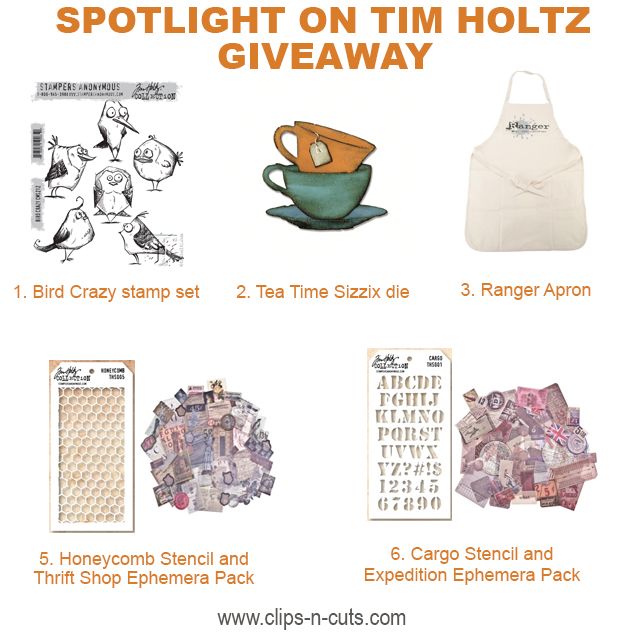 This week, Vicky is featuring lots of stuff from the latest release of TH products, so as well as checking out her wonderful YouTube toots, you can enter this giveaway to be in with a chance of winning some of those goodies. You have to be in it to win it, innit??
Thanks for popping in today, see you again really soon :o)
Annie xxx